Services
The ICSF assists organisations looking to replicate their social impact. This is delivered through ICSF core staff, commercial sector associates, and pro-bono experts, carefully selected on a project-by-project basis. The ICSF uses this process to help organisations replicate.
Expertise is provided in the following areas:
Search and selection of the best replicable ideas
Designing projects and organisations for rapid scale
Replication and franchising feasibility studies
Creation of operating manuals to be followed
Legal advice on the best way to set up relationships
Each project is tailored to your needs, so the first step is always getting in touch for an informal conversation.
Clients include:
ICSF are working with PSI, the largest social franchise in the world, to develop their primary healthcare franchise network in five countries in the developing world. Read more about how PSI uses franchising to ensure quality healthcare globally here.
ICSF were commissioned by GSK to look at replicable models in healthcare with significant social benefit. ICSF deployed researchers in Kenya and India for 2 months to carry out on the ground research. Read the report here. At the start of 2014 new research has started to further investigate rapid routes to scale for primary healthcare initiatives. This new project is jointly funded by GSK, Bill and Melinda Gates Foundation, Merck, Merck Sorono, Save the Children UK and Novo Nordisk and will be published at the end of 2014. www.gsk.com
FoodCycle combine volunteers, surplus food and a free kitchen space to create nutritious meals for people affected by food poverty in the UK and positive social change in the community. We are helping them design and systematise the organisation for scale to 200 locations across the UK. The project is funded by NESTA. www.foodcycle.org.uk
ICSF was commissioned by Big Society Capital to assess the viability of investing into franchised social enterprise. Nick O'Donohoe, Chief Executive of Big Society Capital said "We're particularly delighted that the ICSF has been founded to carry out some of the recommendations, particularly around having a support body for those thinking of franchising."  Read the report here. www.bigsocietycapital.com
Street League use the power of football to get the most disadvantaged into work, education or training. We helped design their organisation for scale across the UK. www.streetleague.co.uk

ICSF worked with Experian to scale up their social impact through development of a new Corporate Responsibility strategy. www.experian.co.uk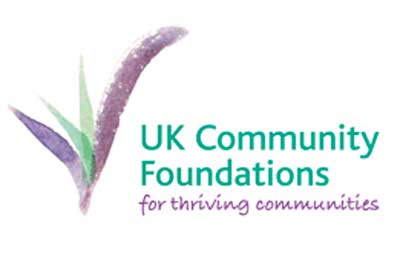 ICSF is working with UKCF, a network of community foundations across the UK,  to develop a strategy for replicating their grantees and is conducting training workshops. www.ukcommunityfoundations.org
The ICSF is working with the Youth Hostel Association to improve the functioning of their 'enterprise' network, a network on independently owned hostels across the UK. www.yha.org.uk
GoodGym helps you get fit by doing good. They are a group of runners that combines regular exercise with helping our communities. GoodGym is planning international expansion and the ICSF have been assisting by mentoring the Chief Executive.
Funded by the African Development Bank and facilitated by the Social Fund for Development in Egypt, ICSF led the introduction of social and micro franchising to the Egyptian market. Through a events and workshops, ICSF consultants discussed case studies, illustrated best practices, outlined financing mechanisms and drove awareness about the benefits of social and micro franchising to the country's key stakeholders in large microfinance institutions (MFIs), corporations and NGOs.